Ho Chi Minh Trail motorcycle tours
On one of our Laos motorcycle tours, you will see that the Ho Chi Minh Trail passes through most of Laos; Most people are unaware of that. This Laos motorcycle tour will open your eyes for sure.
13 days from USD$ 3,995  (all inclusive).
On this Laos motorbike tour, see the Vietnam War era, cobble-stoned trail and war relics which are unique to this region.  A combination of Thailand and Laos makes this Asian motorcycle tour the best of both worlds.
This Ho Chi Minh Trail motorcycle tour will enable you to see original sections of the cobblestone trail, bomb casings, fighter plane fuel tanks and lots of other Vietnam War scrap. It's pretty amazing Laos motorcycle tour.
Laos off road motorcycle tours
On one of our Laos off road motorbike tours we try and keep you on the dirt trails as much as possible. Laos still has an immense network of dirt roads, making this Laos off road motorcycle tour a must for the serious off road rider looking for the best off road adventure motorbike holiday/vacation in the Asian region.
Also look at our Cambodia motorcycle tours options
On one of MotoAsia's Cambodia motorcycle tours, you will visit a country so rich in exotic history, with temples such as Angkor Wat, which were built in the 12th century. This makes our Cambodia adventure motorbike tour quite unique.
Cambodia off road motorcycle tours
If you're looking for a Cambodia off road motorcycling tour, MotoAsia can offer you mysterious smugglers trails through the bamboo jungle and amazing mountain scenery. On a Cambodia off road motorcycle tour, the accommodation tends to be more rustic than other Asian motorbike tours, you're really getting out there.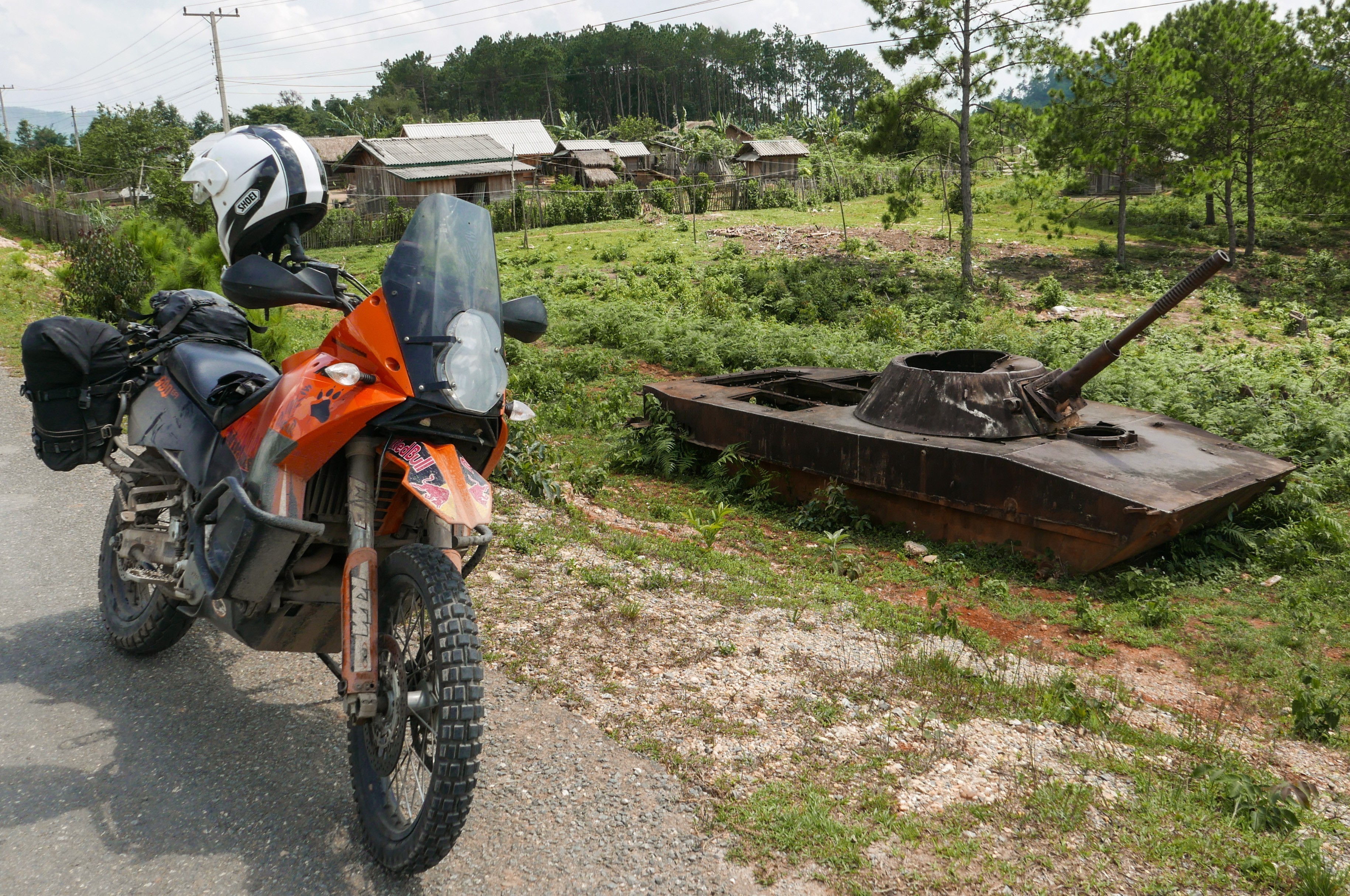 Book Now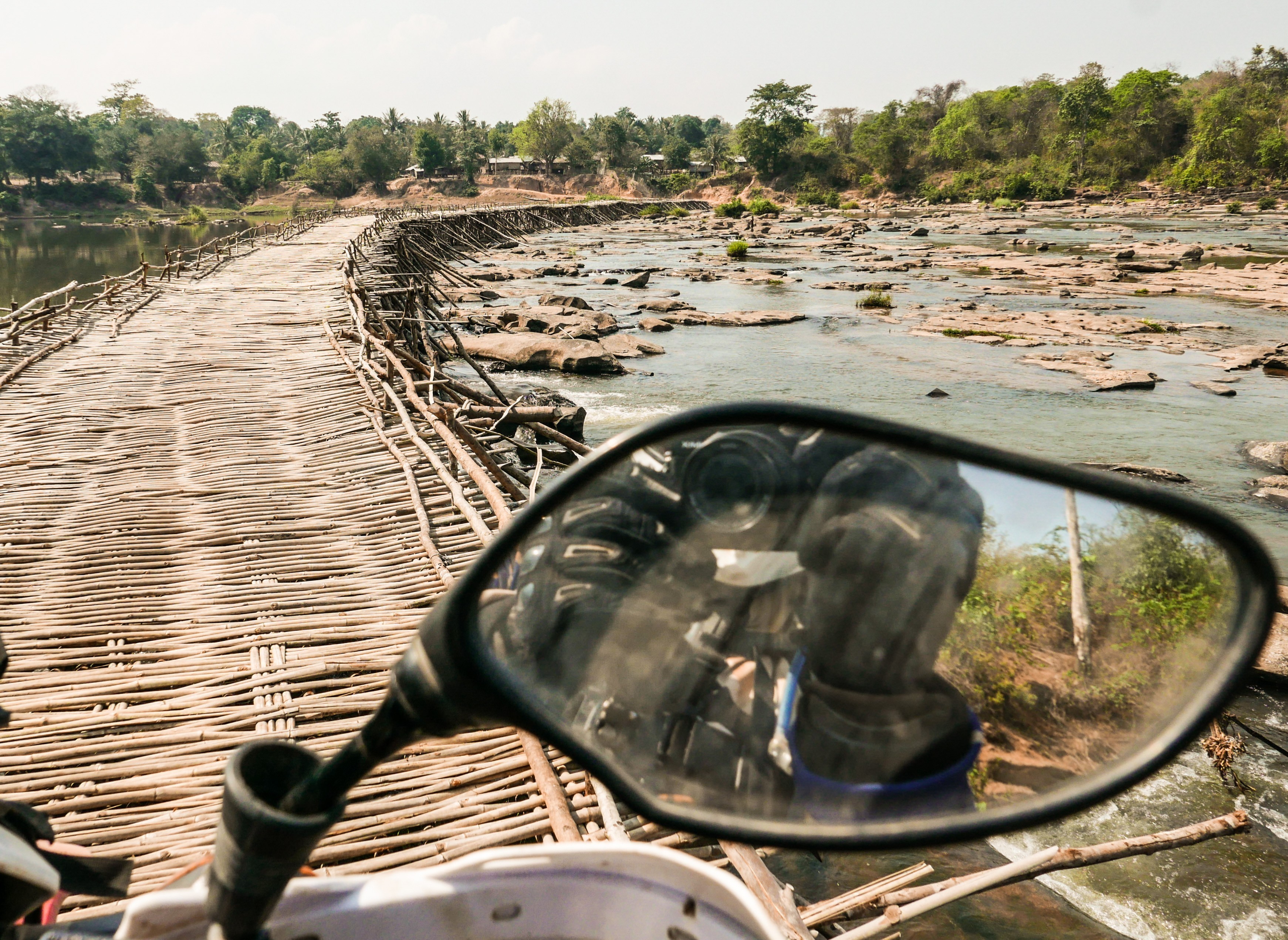 Book Now
Itinerary
Day 1 Chiang Mai to Sukhothai - 350 km
We ride the curvey highways through the beautiful mountains south east  to the historic ruins of Sukhothai, a UNESCO World Heritage historical park. These are some of the most spectacular ancient ruins in Thailand.

Eastwards through the windey mountains of Loei Province, Thailand. Towards the end of the day we will cross in to Laos and spend the night in Laos' capital, Vientaine.

Day 3 Vientaine to Lak Xao - 420 km
From Vientiane, we will follow the Mekong river for  around 150km, then head eastwards towards the Vietnam border and the Ho Chi Minh Trail region.

Day 4 Lak Xao to Villabouri - 290km
A mixture of gravel and sealed roads will take us south to Villlabouri.  We will encounter a huge, not too difficult river crossing & we're now on the start of the Ho Chi Minh Trail.

Day 5 Lak Xao to Xepon - 220km
We're now in the heart of the
Ho Chi Minh Trail
area in Laos. Leaving Villabouri, we'll pass the huge gold & copper mine & get onto the Ho Chi Minh Trails. We'll visit bombed out bridges, shelled temples & crashed Vietnam War era helicopters. This is a great day for photo's.
Day 6 Xepon to Saravan - 230km
Leaving Xepon, we'll spend some time at one of the best Vietnam War ordinance & gunnery collections in the world.  From there we're fortunate to be able to visit some  preserved cobble stoned Ho Chi Minh Trail sections. Another big treat on this days ride is a monstrous 270 meter long bamboo bridge that you can ride accross.

Day 7 Saravan to Attapeu - 270km
Mixture of mountain ridge lines, dirt trails and some sealed roads, makes this a fun days ride filled with changing scenery.

Day 8 Attapeu to Pakse - 200km
We have the choice of some dirt roads or sealed roads to take us westwards to the city of Pakse at the Thai border.

Day 9 Pakse to Saravan - 170km
An easy today today. We'll head north east back towards Saravan and start working our way north.

Day 10 Saravan to Savannakhet - 280km
Lots of options on this days ride as to whether you want trails or tarmac. We end up in the majestic town of Savannakhet right on the Mekong River in Laos.

Day 11 Savannakhet to Udon Thani, Thailand - 370km
Today we cross the Mekong River and back into Thailand. After border Immigration & Customs formalties are completed, we will ride westwards towards the city of Udon Thani (Thailand), which once was a huge U.S Airforce base.

Day 12 Udon Thani to Uttaradit - 440km
We start to work our way back to Chiang Mai & ride some of the beautiful mountain roads in the Loei region before reaching Uttaradit.

Day 13 Uttaradit to Chiang Mai - 240km
The last days ride up some sweeping highways back to Chiang Mai& the end to an awesome tour.

Immigration formalities:
Thailand –  Visa on arrival
Laos – Visa on arrival